Washington County RR
Summer 2000
Alternative view: Slide Show
Washington County Rail Road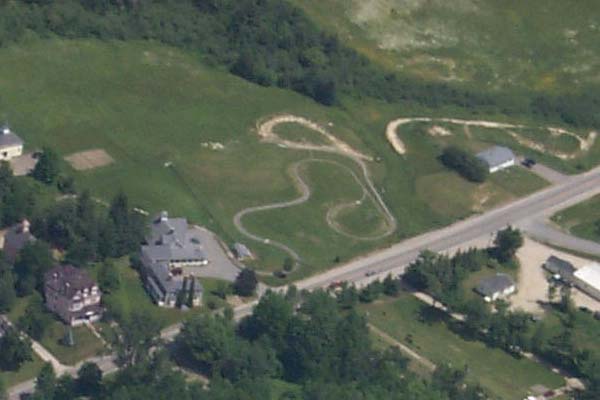 Owned and operated by John Brace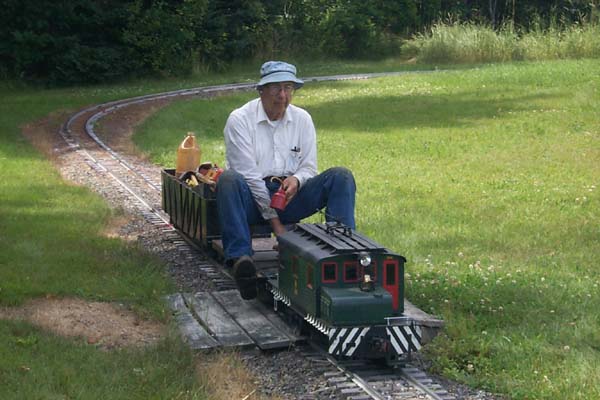 This is an engine John built himself in the 1960's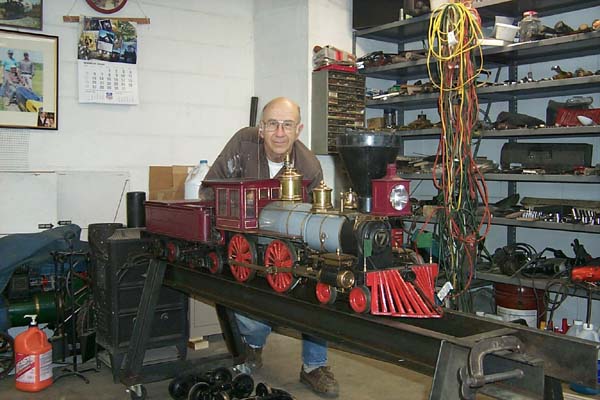 John takes out a work train. Note the survey equipment.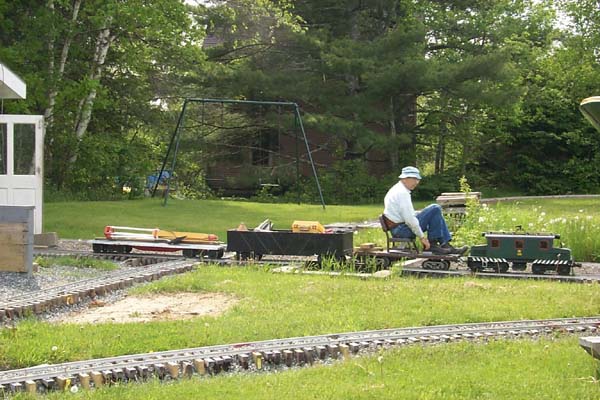 Work crew laying track. Total length will be
3700 feet, which is over 5.5 scale miles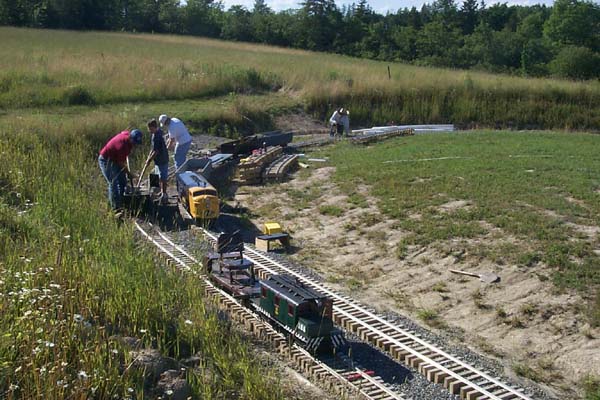 Ballast is brought in by rail, just like on the big RR's.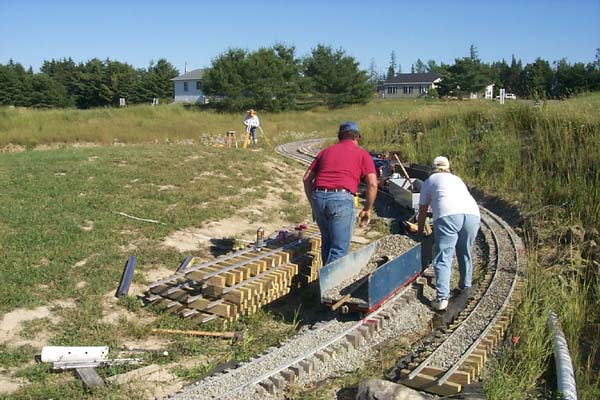 I get checked out to drive the F7 diesel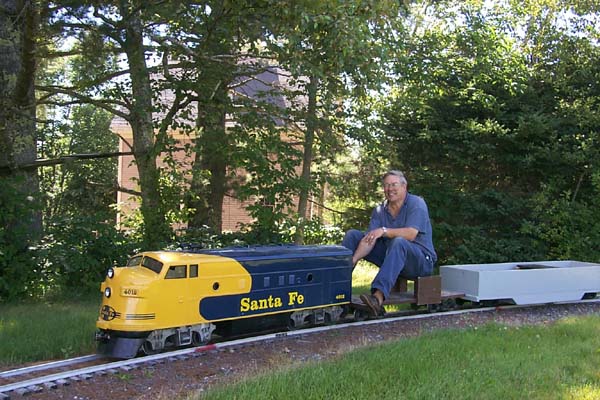 Driving and taking pictures at the same time.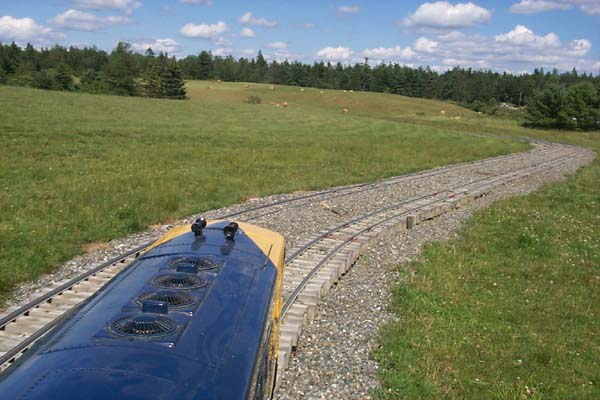 That's George (from Texas) riding in front of me.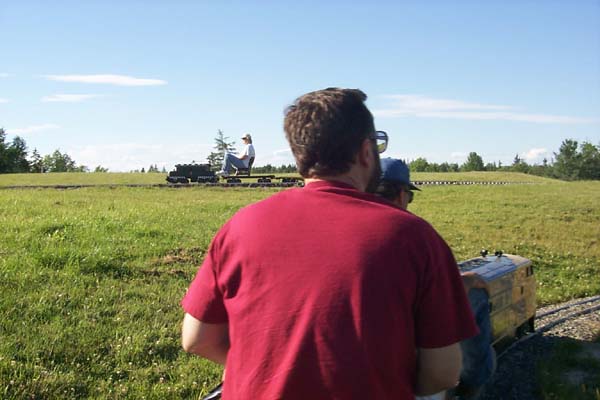 Bringing out old Number 7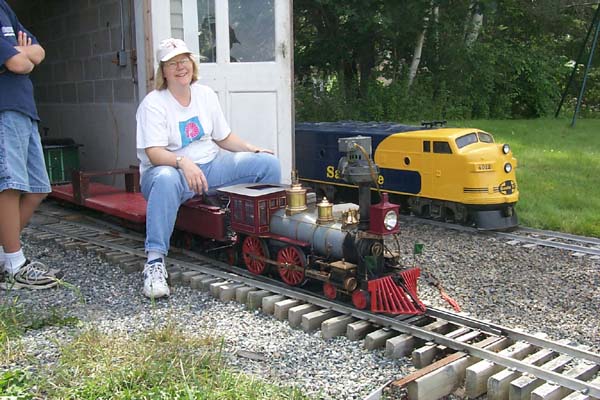 Getting the fire up old Number 7

Apply plenty of oil.

Driving old Number 7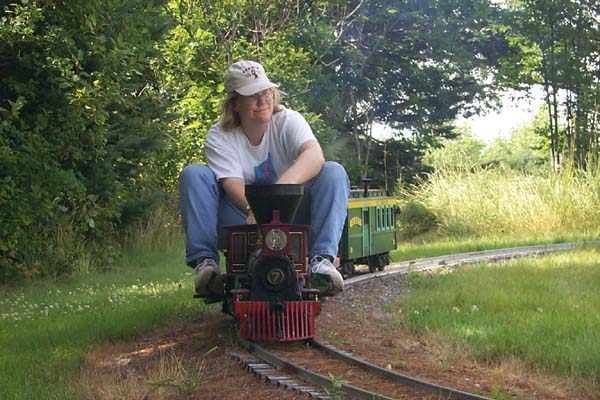 Giving her son a ride on old Number 7

John giving me a ride on old Number 7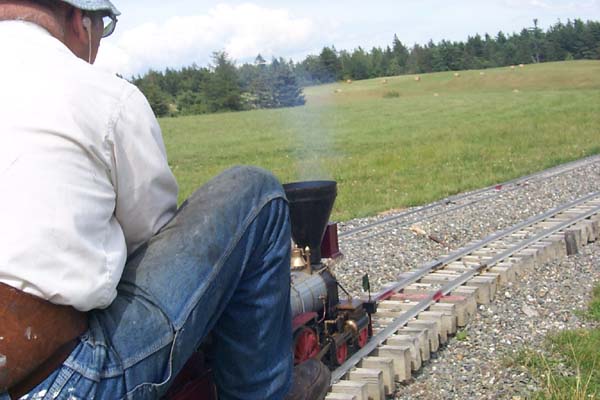 John giving rides; that's Sara and June in the back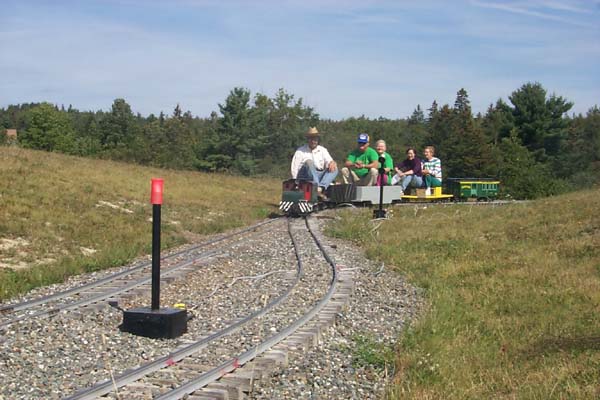 Inspecting the current end of the line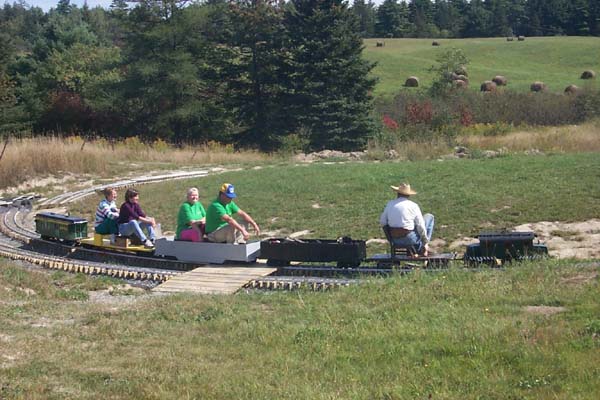 After Sara gets checked out on Oshawa.
(John says anyone with a PhD is allowed to drive.)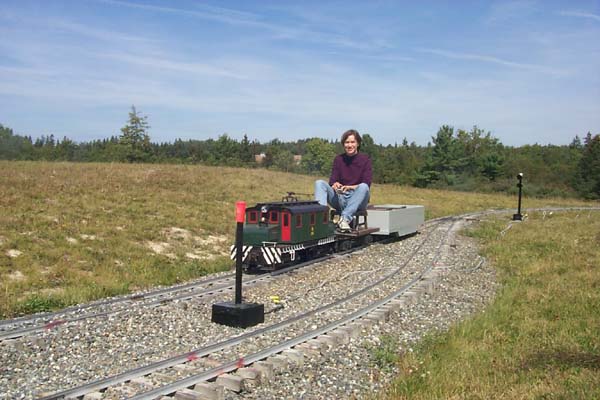 Sara gives me a ride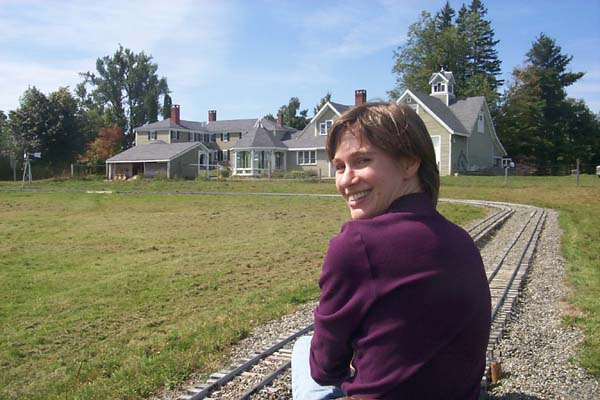 A meet with engines from Maine and Canada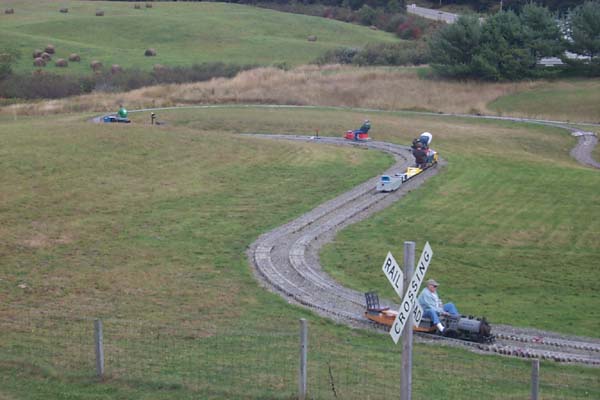 The meet's last at least all day, sometimes two.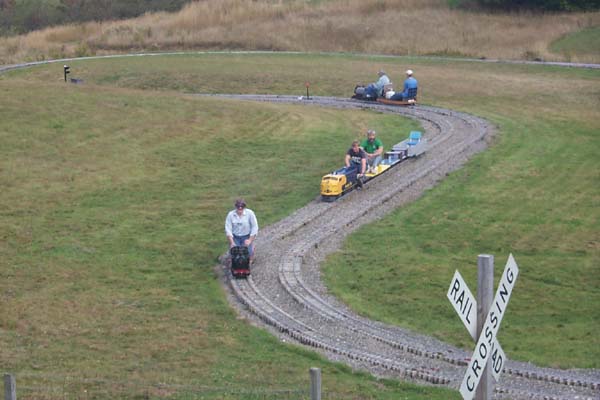 People stop along the road to take pictures.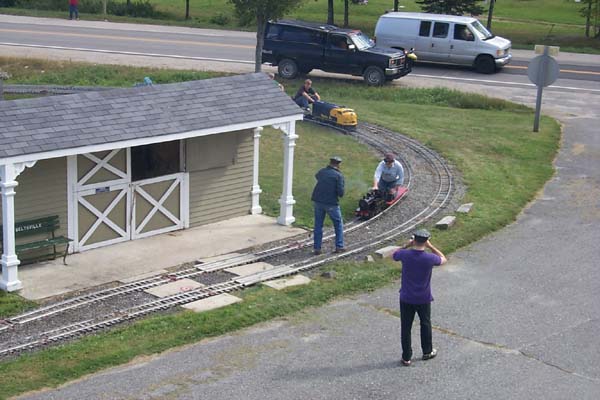 And the local kids all enjoy getting rides.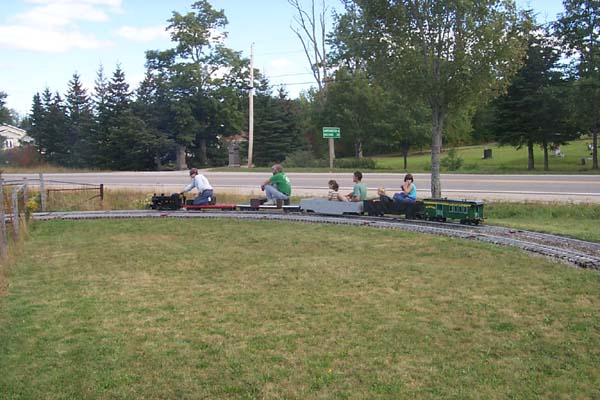 Getting some of the steam engines fired up.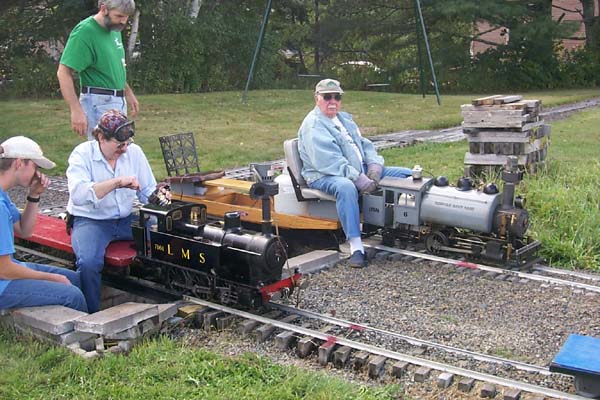 A propane fired steam engine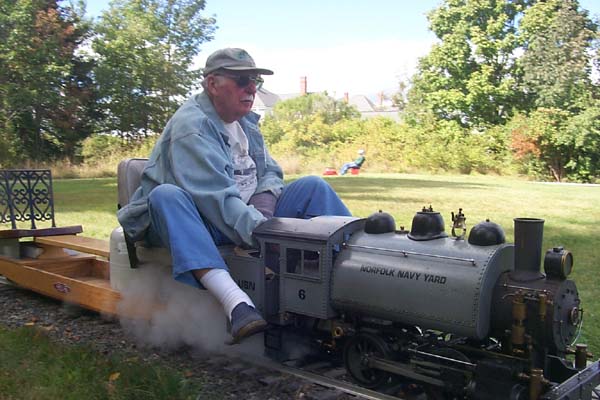 George Brace driving an English steam engine built in the 1950's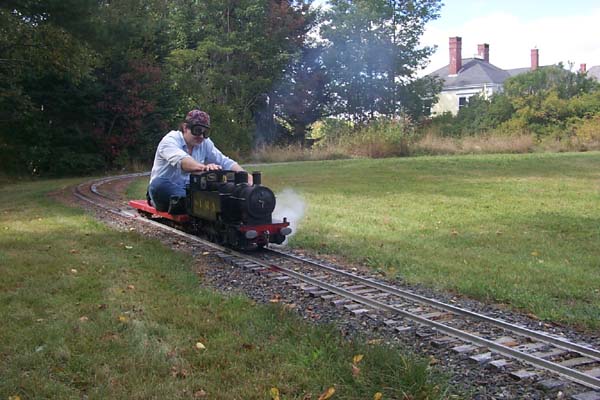 Jeremy driving an electric brought down from Nova Scotia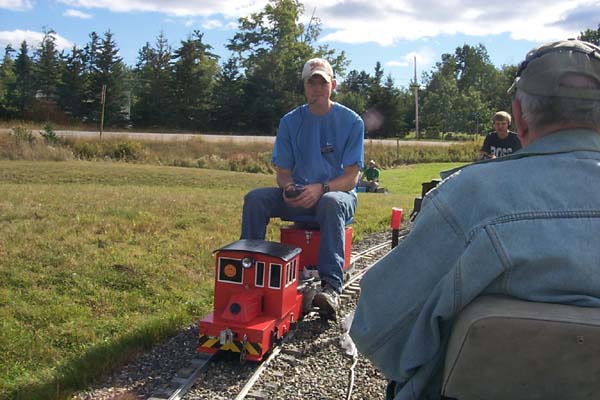 I take Oshawa around the track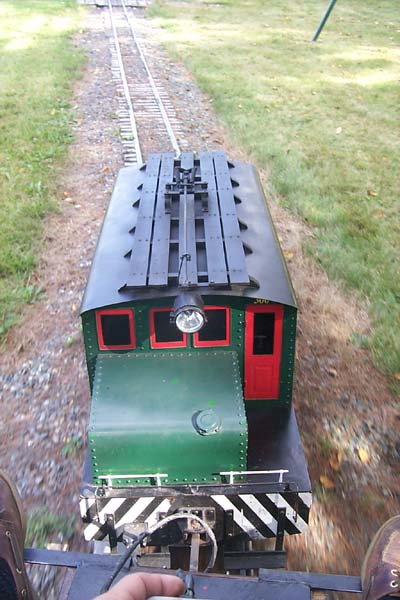 Inside the barn.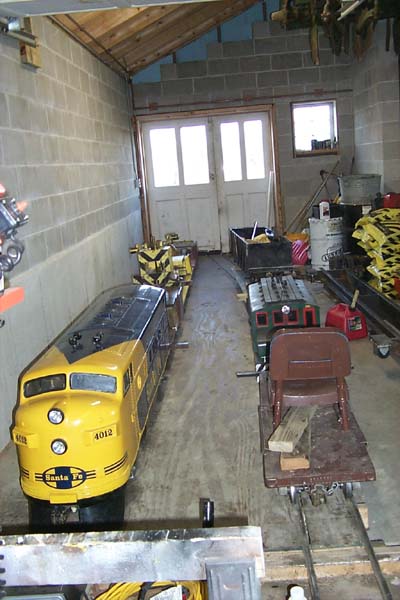 This is an engine built by a gentleman from Canada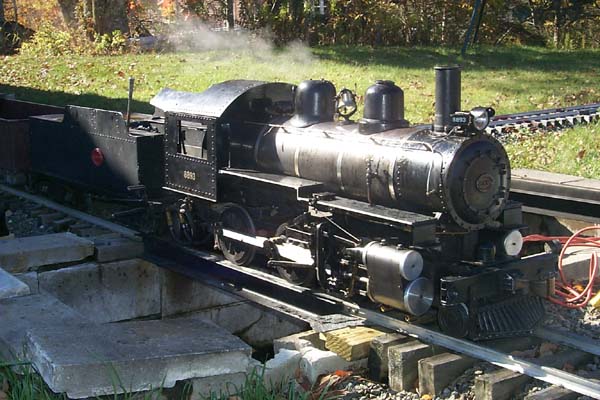 Between 1988 and 1993 (hence the number).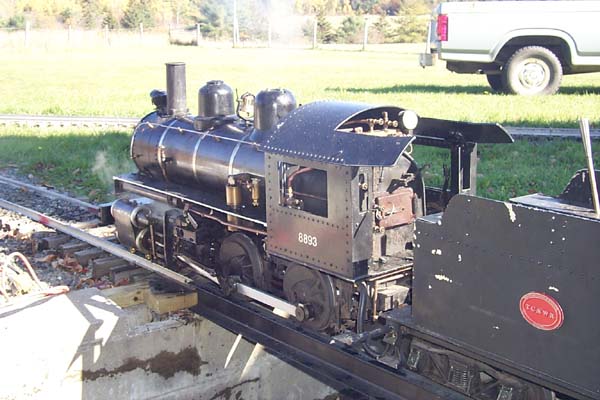 I was thinking about buying it ...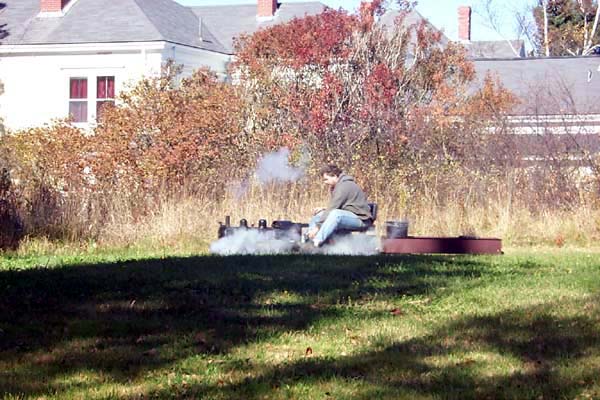 before Willy (seen here) snapped it up.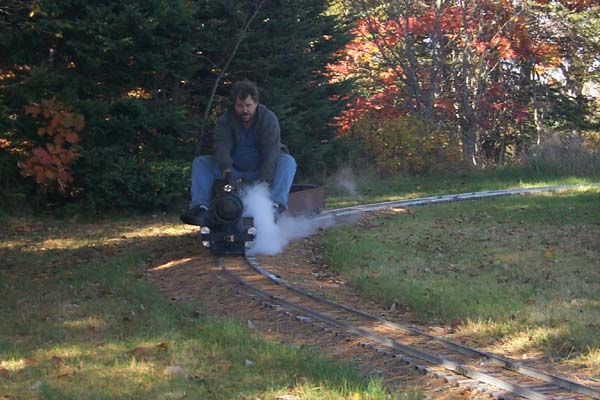 At least he gave me a ride after he got it going.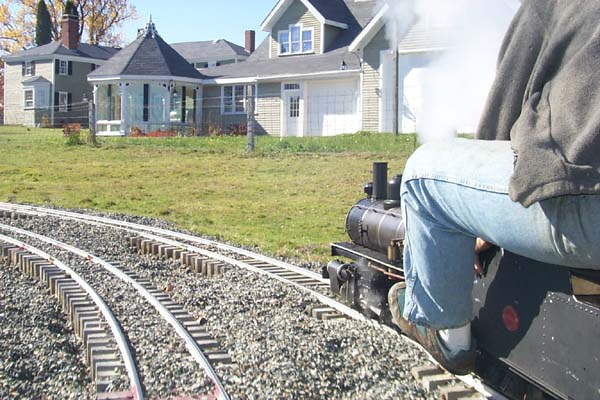 It's really a nice looking engine.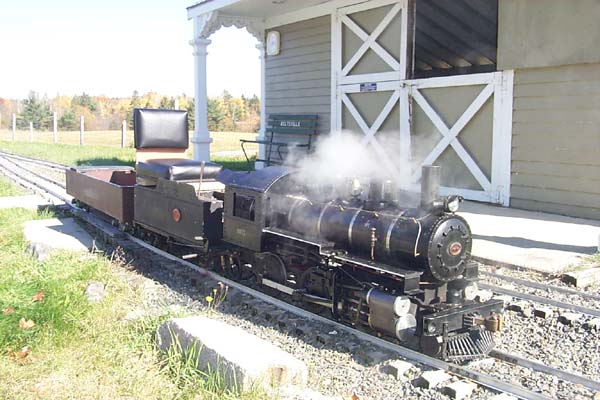 Get up a good fire ...

and a head of steam.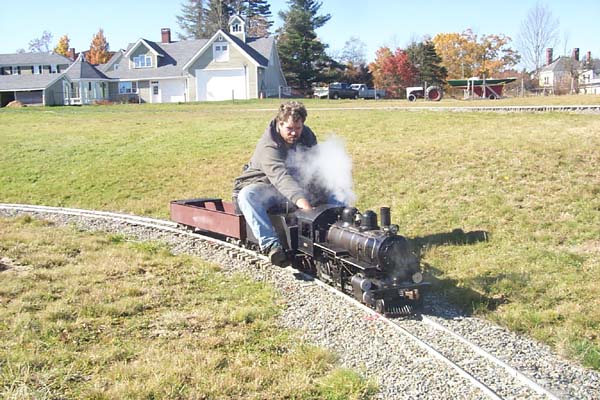 This is (real) bridge John is building a copy of ...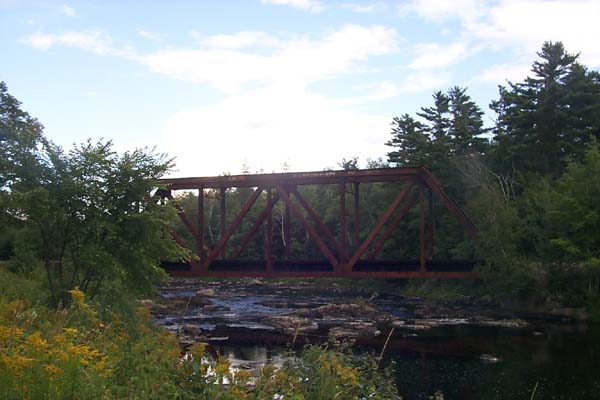 footings were poured last fall, John's version should be complete in 2001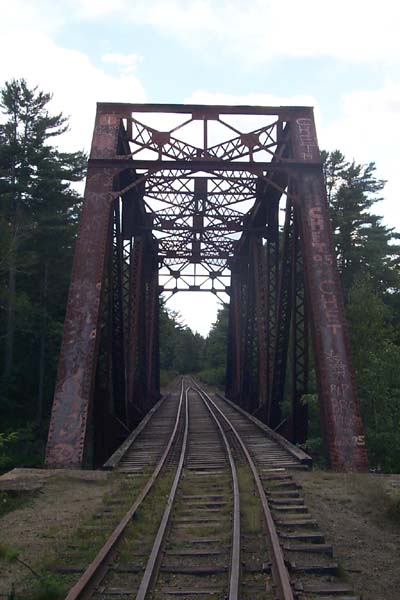 11884